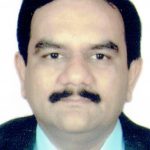 Dr Nilesh Dagli
(BVSC & AH, M.V.Sc,PhD)
Dr. Dagli Pet Animal Clinic is the oldest pet clinic in Mira-Bhayandar area. It was established in 1990 and trusted by more than 25000 pet owners. This clinic in Mira Road is one of those clinics that is looked after by an excellently experienced doctor.
Dr.Nilesh Dagli has been in the profession since last 22 years. Apart from the promising services appreciated by all, the well maintained clinic and smart organizational skill makes it applause.Every day many Pet parents are visiting to this clinic.
Clinic is providing services like treatment, vaccination, deworming, breeding advice, diseases, diagnosis and health management for pets. Clinic is also equipped for any major and minor surgeries, blood transfusion, blood collection and disease diagnosis for pets. Doctor treats the pet brilliantly. Many people have said that it is the best clinic for treatment of pets. The doctor is very humble and honest. A witty client would concentrate on doctors skills which are exceptionally precise and absolutely flawless.
If you have a pet which you love with all your heart and has a problem, you can come to Dr. Dagli Pet Animal Clinic.